Pastors' Wives Retreat

A time for pastors' wives to relate, relax and refuel with other pastors' wives.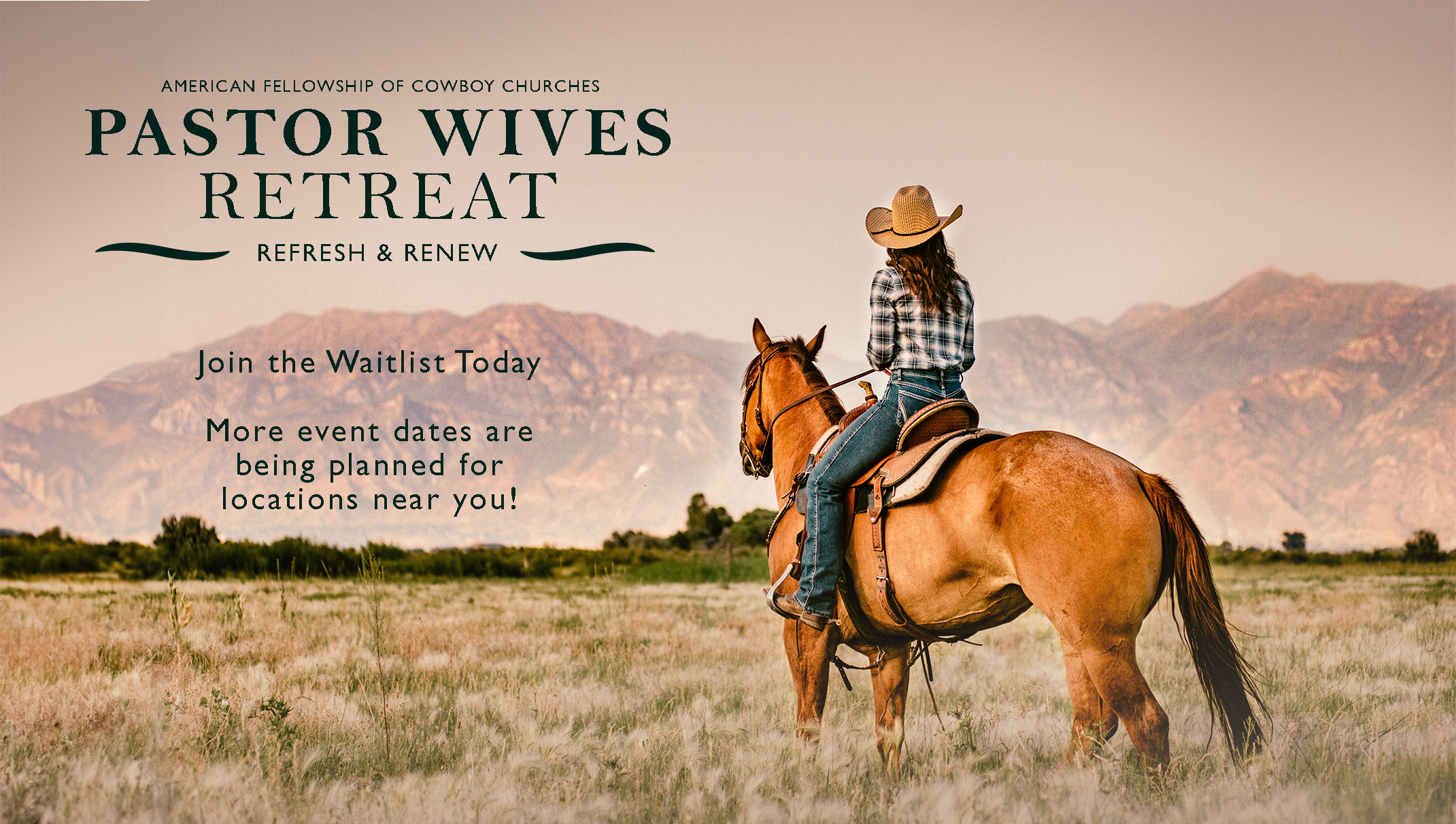 Refresh and Renew
We're thrilled to host this retreat specifically designed for Cowboy Church Pastors' Wives!
As a pastor's wife, you know that it can be both a challenging and rewarding role. That's why we've created this retreat – to give you a chance to take a break, recharge your batteries, and form meaningful connections with others on a similar walk.
We've got a bunch of dates and locations to choose from, so you can find the one that works best for you:
April 21-22 in Rockport, Texas
April 28-29 in Abilene, Texas
May 5-6 in Jasper, Texas
June 9-10 in Pottsboro, Texas
October 5-6 in Grant, Alabama
All events are Friday 6pm – Saturday 4pm*
*Grant Alabama Retreat is Thursday 6pm – Friday 4pm
Limit 6 attendees per retreat – Sign up now!
Sign Up Now
Accommodations
We're really passionate about serving the families that have been called to a life of ministry, so we've put a lot of thought into the retreat accommodations, food, and activities.
We want you to feel completely taken care of, so you can focus on enjoying your time.
Don't Hesitate!
When you sign up for the retreat, you'll be joining a community that will carry on long after the retreat is over. The food and accommodations will be free of charge.
If you're interested in signing up, please fill out the form above. We'll follow up to confirm your spot and to provide you with more details about the retreat.
Thank you so much for considering the AFCC Pastor Wives Retreat! We can't wait to see you there.