The Gathering 2022

By the Lord's grace we are able to come together in fellowship for a time of reflection, thanksgiving and setting spiritual goals for the new year.
Save The Date: October 7-9, 2022
at Culman, TX AG Center
Ranch Rodeo Signup Coming Soon
"For where two or three gather together as my followers, I am there among them."

MATTHEW 18:20
Video from The Gathering 2019
We recorded Jason Taylor's message from The Gathering 2019 for you to watch and share.
See Our Schedule from 2021
Get a glimpse of what to expect at The Gathering in 2022.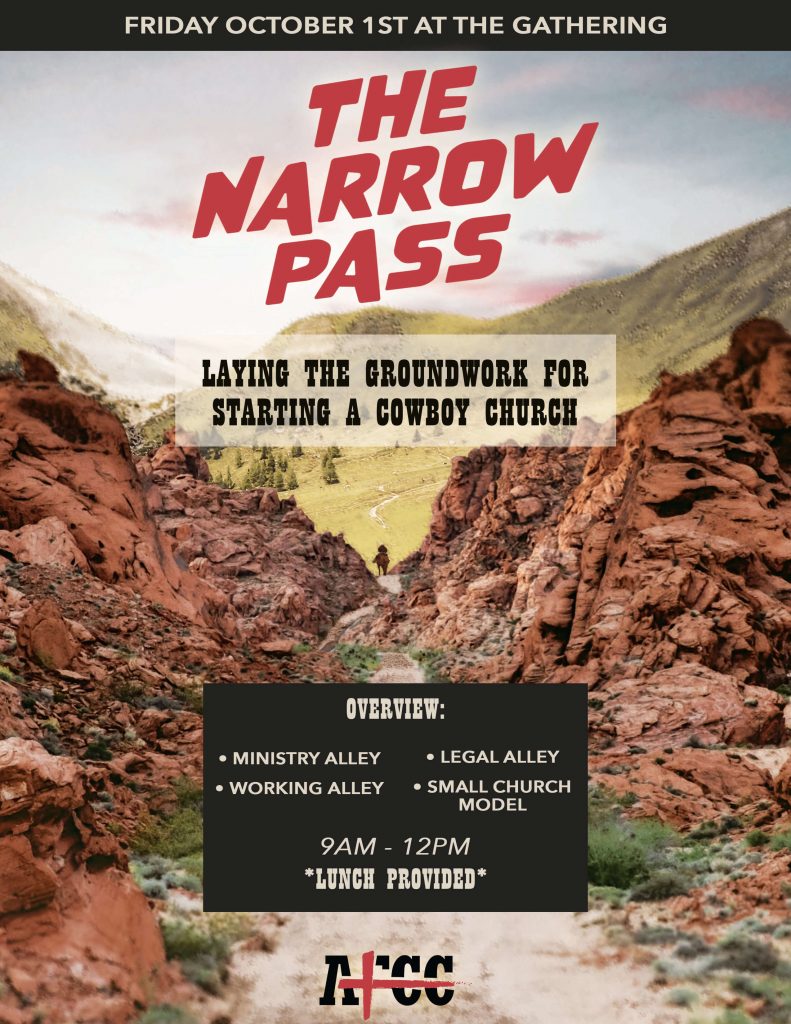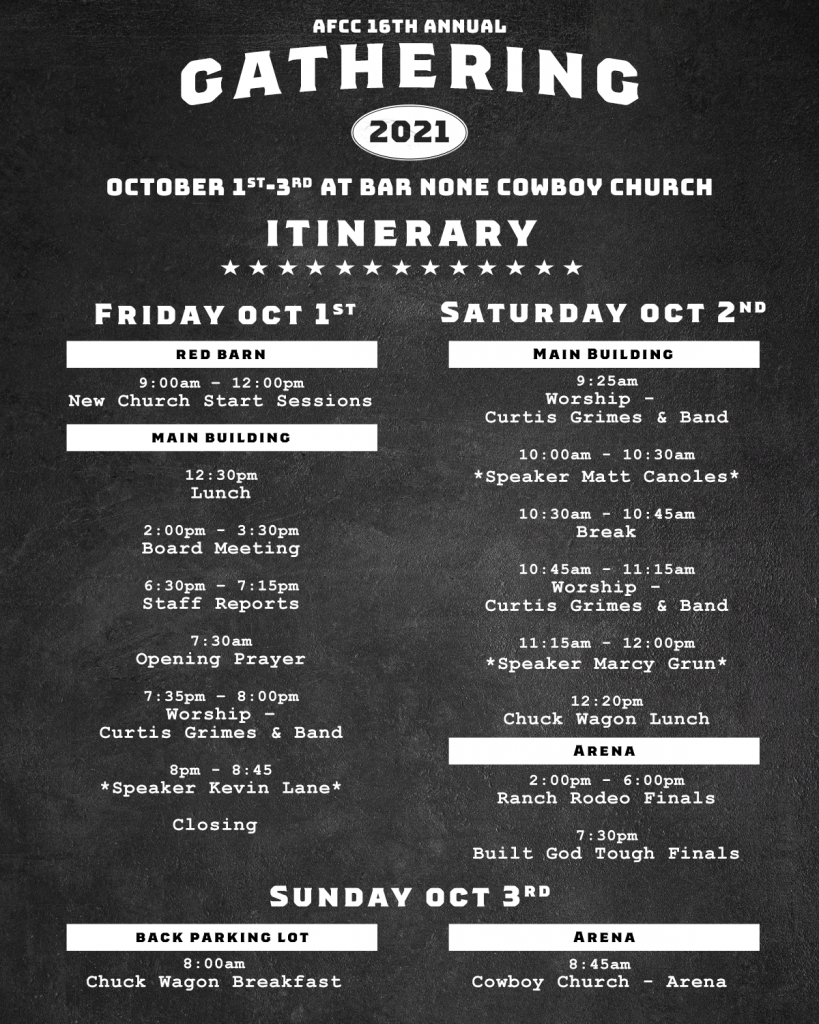 Friday, Oct 1st
9:00am – 12:00pm: New Church Start Clinic
12:30pm: Lunch
2:00pm: Board Meeting
6:30pm – 7:15pm: Staff Reports
7:30pm: Opening Prayer
7:35pm – 8pm: Curtis Grimes Band
8:00pm – 8:45pm: Kevin Lane
Closing w/ Band & Communion
Saturday, Oct 2nd
9:25am: Prayer
9:30am – 10:00am: Worship
10:00am – 10:30am: Speaker / Matt Canoles
10:30am – 10:45am: Break
10:45am – 11:15am: Curtis Grimes Band
11:15am – 12:00pm: Speaker Marcy Grun
12:20pm: Chuck wagon Lunch
2:00pm- 6:00pm: Ranch Rodeo Finals
7:30pm: Built God Tough Finals
Sunday, Oct 3rd
8:00am: Chuck wagon Breakfast
8:45am: Cowboy Church – Arena