Conferences

Our conferences are a time of reflection and thanksgiving for the leaders in our fellowships.
Upcoming Conferences
Renew 2022 – Carthage, TX
Aug 19-20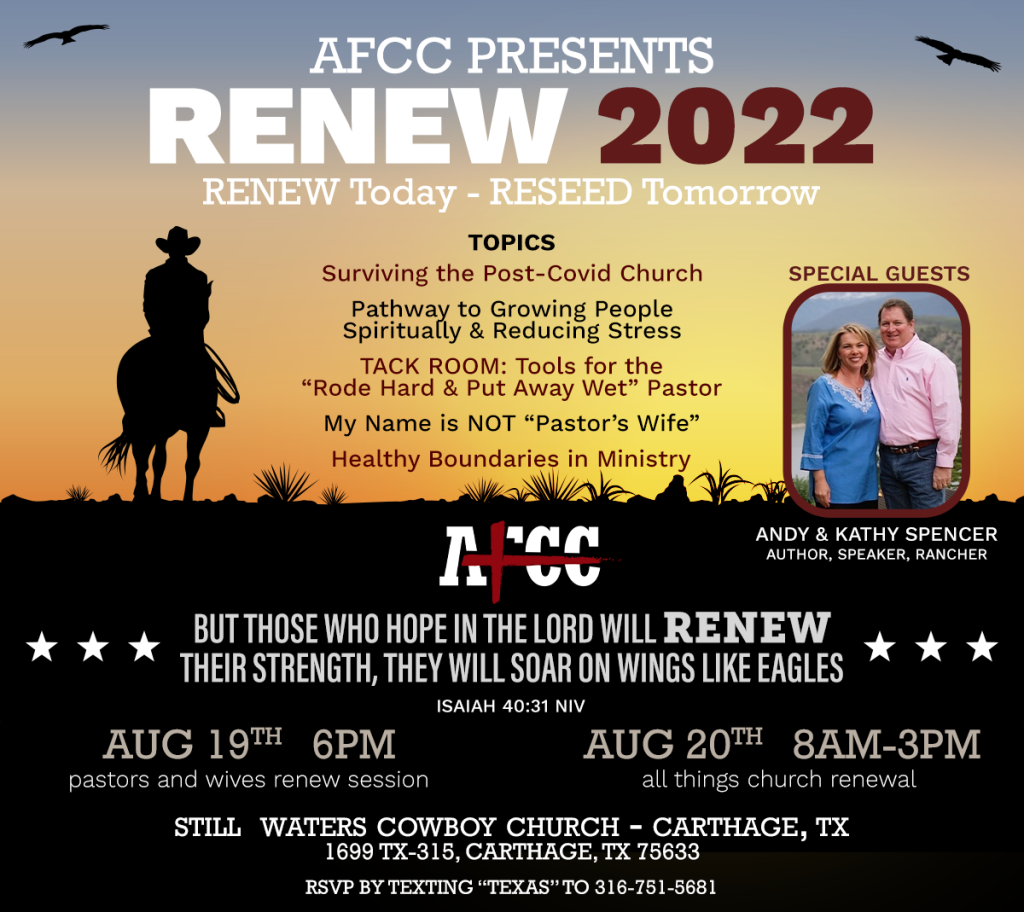 What to Expect at Renew 2022
"Renew Kansas 2022" was powerful!
Thank you to Prairie Trails Cowboy Church in Haysville, Kansas for helping us host this amazing event.
Pastors, Pastor's wives & Church Leaders:
Make plans to be in Falkville, Alabama at No Fences Cowboy Church for the next "Renew" – July 29th & 30th!