Church Clinics

Our Cowboy Church Clinics provide the support and mentorship needed to cultivate a generation of church leaders eager to serve their community.
Communion with Christ
Connecting cowboys to Christ and bringing them into full Communion with the Lord is our mission at our Cowboy Church Clinics. This is the cornerstone upon which we can achieve our ultimate goal of supporting cowboy churches and helping them grow by providing the guidance they need in order to better serve their communities.
October 28, 2023 – Montague County Cowboy Church, Montague TX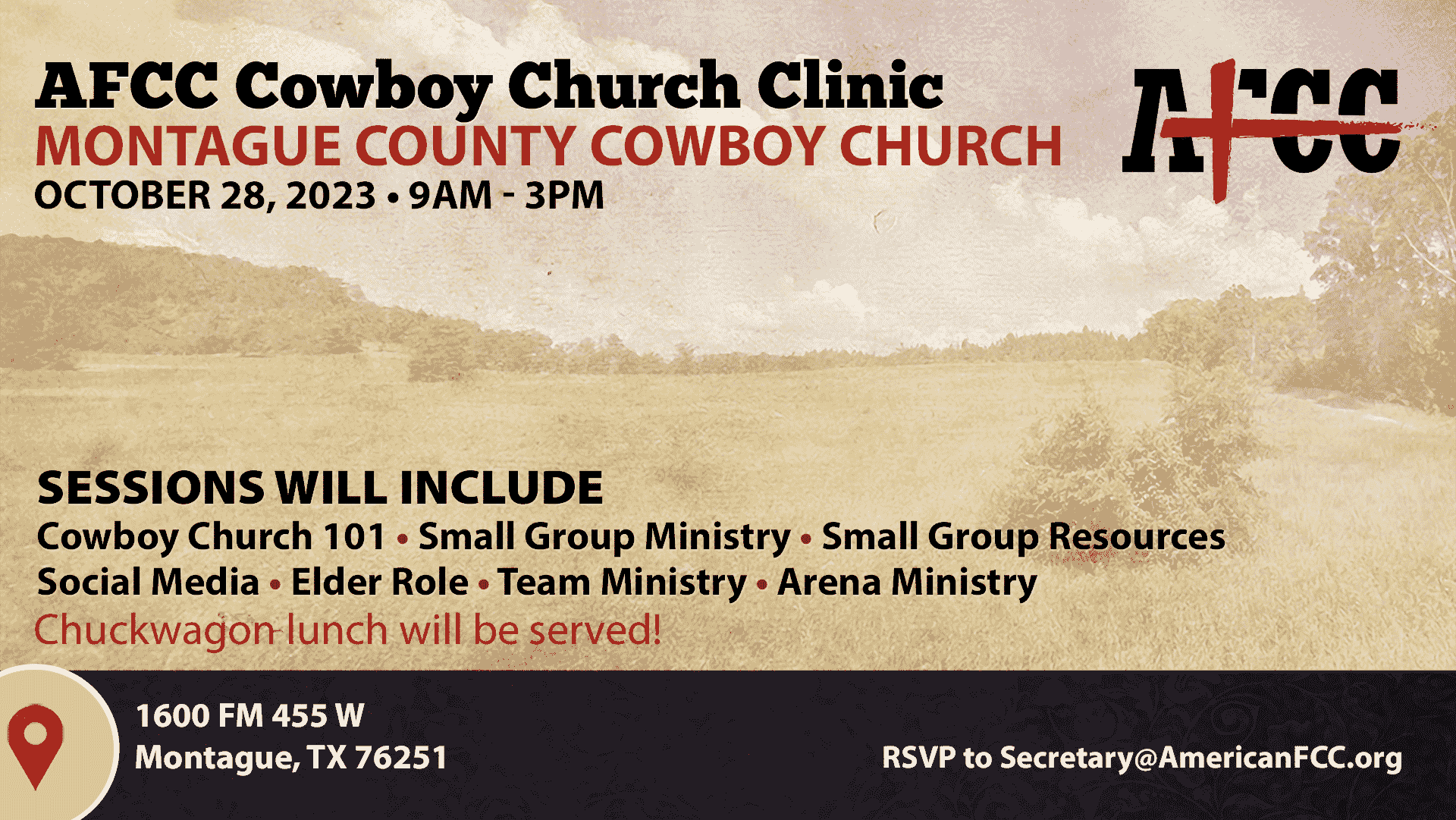 More Upcoming Church Clinics Coming Soon!