Cowboy Camps

Cowboy Camps are an incredible opportunity to be involved in nurturing and guiding our youth during the most formative years of their lives.
New featured videos from 2019 Cowboy Camps –
Watch Now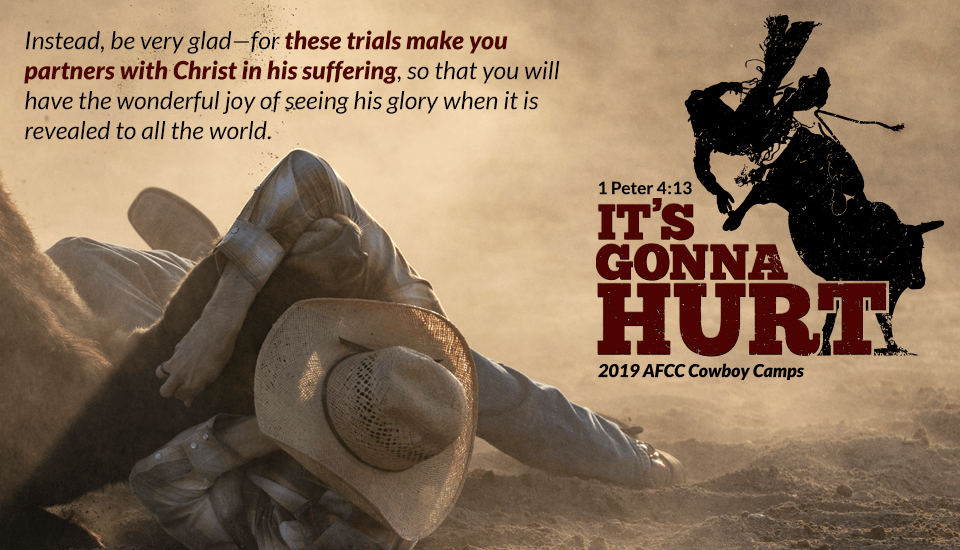 Cowboy Camps Registration
The 2019 Cowboy Camps registrations may be closed, but keep checking here for the announcement when registration opens for the 2020 Cowboy Camps!
Follow the steps below to register for the 2019 Cowboy Camps. Step #2 is for church leaders only.
For more information about our Cowboy Camps, please contact the following email according to camp location with any questions:
Alabama Camps: afccalcamp@gmail.com
Oklahoma Camps: ok.afcc.camp@gmail.com
Texas Camps: afcctexascamp@gmail.com