Events

Our mission is to actively support and guide the cowboy church community. Below you will find a list of events that you can attend, volunteer and share with others.
Upcoming Events
Oct
1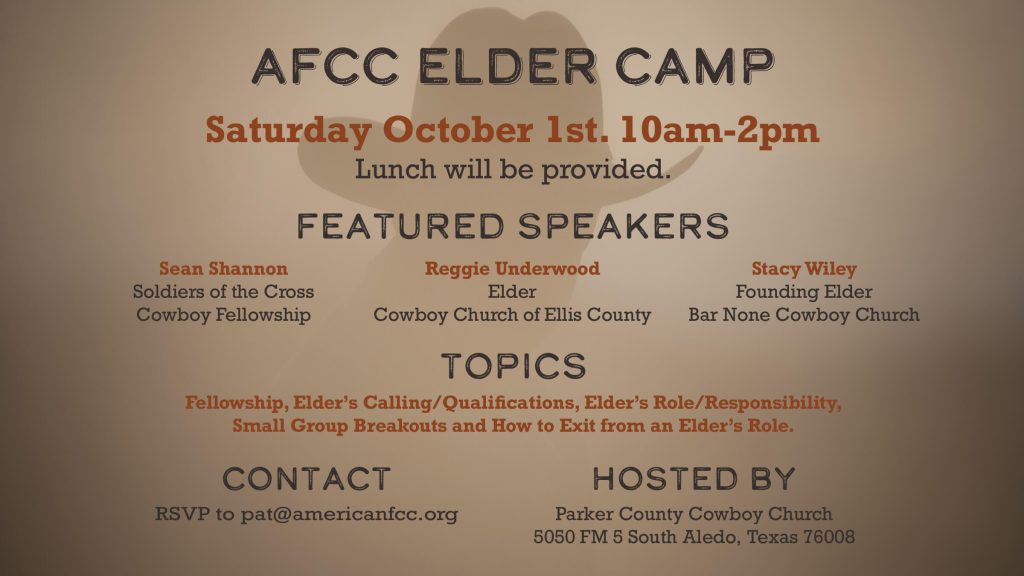 AFCC Elder Camp
Parker County Cowboy Church
5050 FM 5 South
Aledo, TX 76008
Oct
7-9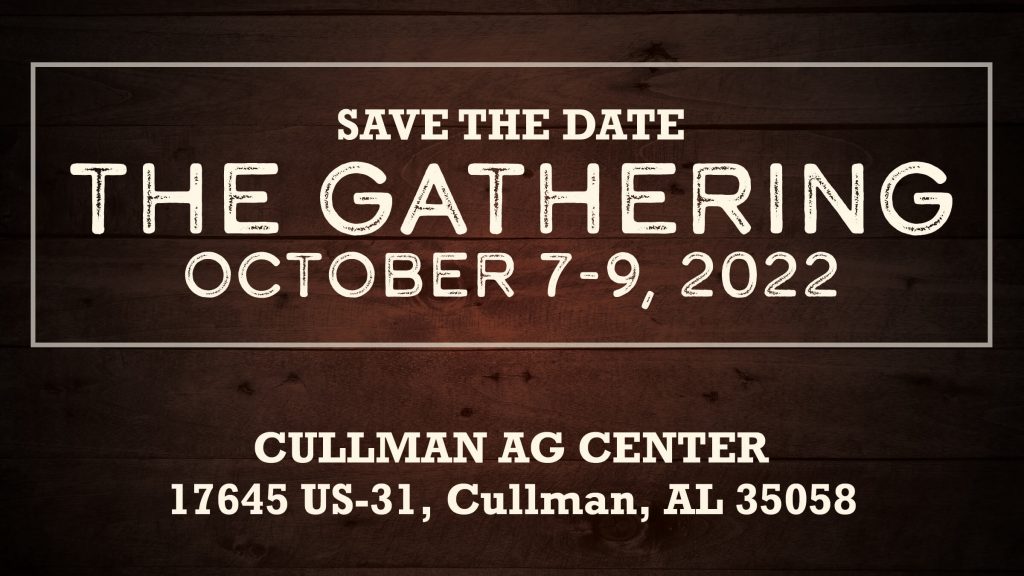 The Gathering
Cullman AG Center
17645 US-31
Cullman, AL 35058
Oct
7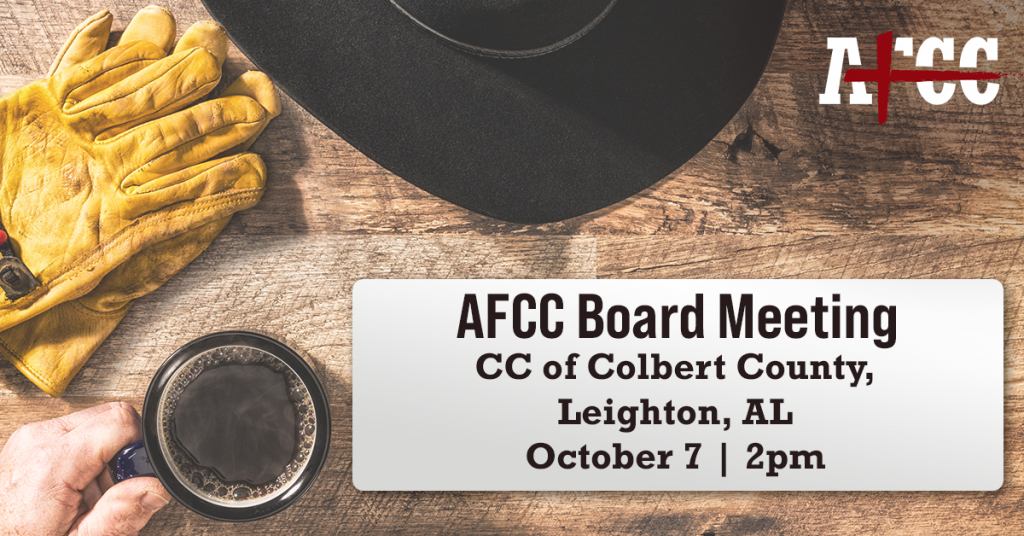 AFCC Board Meeting – Leighton, LA
Cowboy Church of Colbert County
Leighton, LA
2pm

Nov
11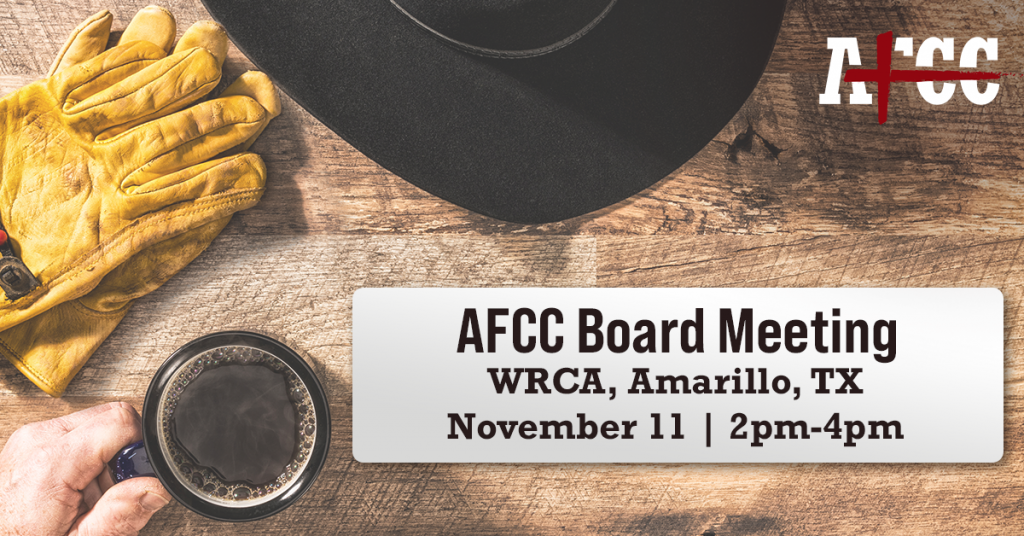 AFCC Board Meeting – WRCA
WRCA
Amarillo, TX
2pm-4pm

AFCC Events
Ranch Rodeo
A living tribute to the western heritage, the Ranch Rodeos showcase western culture while serving as an outreach ministry to share God's word.
Cowboy Church Clinics
Our Cowboy Church Clinics provide the support and mentorship needed to cultivate a generation of church leaders.
The Gathering
Ft. Worth Stock Show
The Ft. Worth Stock Show and Rodeo Parade has something to offer for everyone and is a great opportunity to fellowship in the word.
Cowboy Camps
Cowboy Camps are an incredible opportunity to be involved in nurturing and guiding our youth during the most formative years of their lives.
Conferences
Our conferences are a time of reflection and thanksgiving for the leaders in our fellowships.