What is a Cowboy Church?

Cowboy Church 101
Welcome to the Narrow Pass
Cowboy Church is a place where people can "come as they are" to hear the Gospel of Jesus Christ.
It's a place where a group of people strive to follow the example Jesus lived. It's all about breaking down barriers – barriers that have kept people from hearing the Word of God.
Cultural Relevance–two words you will often hear at cowboy church.
What makes up the culture God has called us to reach?
1. Working Cowboys
2. Pro-Rodeo Cowboys
3. Arena Cowboys & Cowgirls
4. Cattle People
5. Horse People
6. Cowboys at Heart
7. Cowboy Mentality
8. Cowboy Mission Minded
Think of a target, and all of these people fit in one of the rings on that target – the bull's-eye is the 'working cowboy'…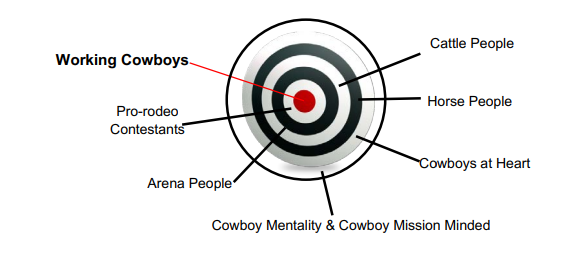 At cowboy church there is an open door for cowboys and cowgirls to come as they are; however, Biblical Christianity will never be compromised. The mission is to share the grace, love and hope given by God through Jesus Christ by targeting those in the western culture while at the same time striving to live Christ-like lives and impacting the Kingdom.
What's Next?
Get started by joining a Cowboy Church near you, or start one today!
Starting a Cowboy Church
The Narrow Pass Booklet
The downloadable Narrow Pass booklet will teach you the first steps in creating a Cowboy Church.
Download Now
Resources
Find a Cowboy Church
There are over 200 Cowboy Churches who are members of the AFCC. Find the nearest church near you.
Growing Your Church
Gather, Grow, Produce
G2P equips leaders with simple tools to bring their local church together, encourage spiritual growth, and empower people to find their place of service.
Learn More