Spring '13
The importance of fathers
Joe Beaver, champion roper in three decades, spoke to a men's meeting, "Testing of the Bulls," at Bar-None Cowboy Church in Henderson, Texas, and his message revealed the heart of the Father to fathers here on Earth.
I can't blame anybody for anything I did, but myself.
The number one problem with kids and everybody else today is they want to blame somebody else, or something else. They want to pawn it all off.
My Dad was a Christian guy, a good Bible-knowledge knowing father, a good dad. He never raised his voice … never screamed and hollered. He never expected anything from me but what I could do. But when he said something, he meant it.
I had a relationship with my Dad to the day he died that was flawless … and I'm talking as a very flawed son. I lived my life nowhere near like my Dad did.
But it never mattered to my Dad because he loved me the way I was. And he kept telling me all the time, "Don't lose your word. Don't lose your faith. If you tell somebody that you're gonna show up, you show up. If you tell somebody that they're about to get a good, old fashioned…, you give it to 'em because it's gonna come back to haunt ya."
I have had a great career. It's something you dream about as a kid but never think it will come about as an adult. I was the kid that roped everything I could and that's all I wanted to do. I chose this path and it's rewarded me unbelievably. I've had cars. I've had money. I've had women. I've had horses. I've had all these things, but none of them really mattered to me, because, honest to goodness, I roped for two things: because I love to do it, and because I felt like that was my gift from my heavenly Dad.
My career started when I was about 16 or 17. That's when it got serious.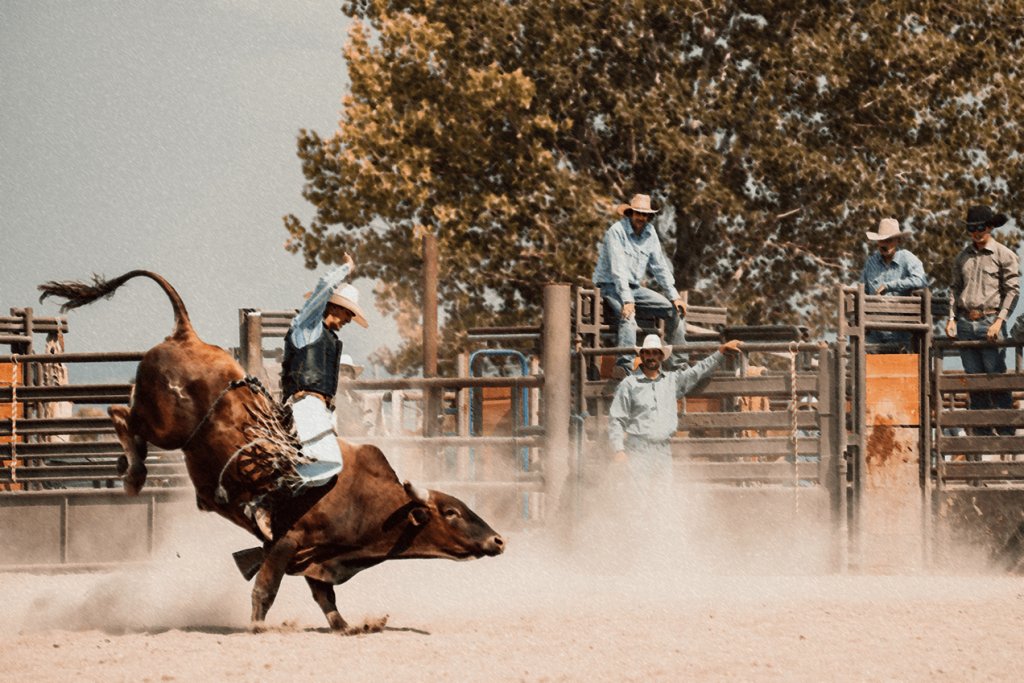 Dad was a good Baptist, but he loved me enough to send me out there on that road with really the worst guy I could have gone with. He drank too much, he fought too much, he had a girlfriend in every town, but he was a winner and he cared about me, and my Dad knew it.
Well, I made tons of bad decisions. I have been through drugs. I have been through cheatin'. I have been through money deals where it wasn't good. And the only guy I could depend on, either way, to help me deal with things (as long as I told him the truth) was my Dad.
Two years after Dad let me go on the road, there I am in Vegas. It's easy. I learned it all back on the road. Two more years later, I was as sorry a human being as you can be. But I could look at myself in the mirror and know that my Dad on earth, and my Dad up there in heaven, still loved me.
Let me tell you, you're gonna make some dumb mistakes. It's gonna happen. The thing is not the dumb thing you do or how low you get, it's how fast you get back up and how you turn that decision around.
I rocked along for 4-5 years and winning was easy, things were good. I got married, I got a baby, and it was time for me to quit my stuff. Quit acting so stupid. Quit doing drugs. Quit staying out all night. Quit gambling. And I thought I did, but then I injured my knee.
What do we do when we are not really leaning on our faith? We try to handle it ourselves, and when I did that, I lost my word and was on the wrong side of my faith.
And then I overdosed and fell out dead. I saw one of my best friends who had died before me. And from behind me I heard the voice of my Father telling me I had to go back.
A dad cares about you when you are at your very worst. It doesn't matter how bad. When you're at your worst, they're not your enemy. They help ya. Well I'm telling ya, there's a Dad above every dad. And he sent me back to earth telling me I had work to do.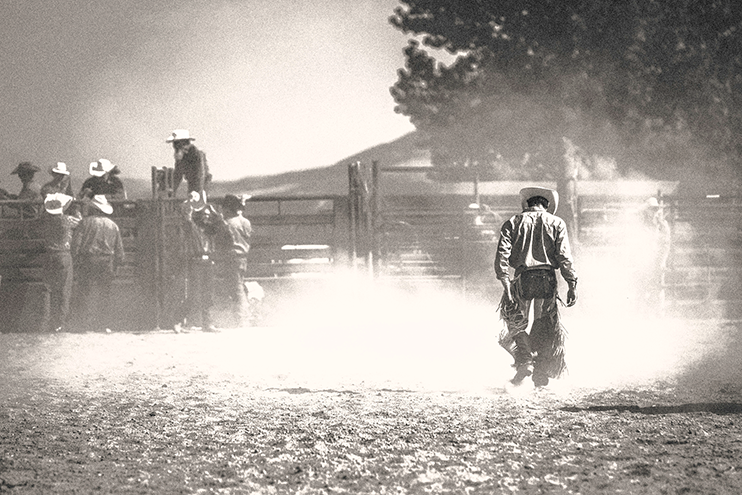 When I fell down dead I was so limp that I landed on the counter in front of me and dislocated my right shoulder … my ropin' arm. When I came back they relocated my shoulder and strapped my hand across me and I couldn't use it for five weeks. My first exercise was picking up a pair of socks from one side of a table and moving it to another pile.
That's when I got back to my faith. I said, "You know what? If I don't swing that rope again or win anything with that arm, I did it to myself. This had nothing to do with either my earthly Dad or my heavenly Dad, that was my choice. So if this is how it has to be, that's just how it has to be."
It took me awhile, but I came back and won more money than ever before. But that's not why the Father sent me back again. I thought it was to get better and spend more time with my family, but it was really to help folks get through some tough times.
If you then, being evil, know how to give good gifts to your children, how much more will your Father who is in heaven give what is good to those who ask Him! – Matthew 7:11 (NASB)
Joe encouraged the men there with the story of how unconditionally his own father loved him, and how the Father of all loves in the same way. Regardless of what happens and what decisions we make, there is a Father above all fathers who is for us and not against us. Joe concluded by admonishing the men present to do the same as his own father on earth did, saying, "So men, be men … and be men to your boys."